WHO WE'RE SEEKING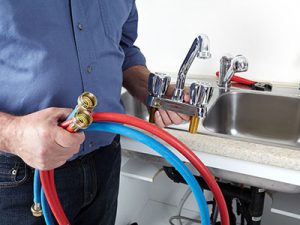 H & R Plumbing and Drain Cleaning, Inc works hard to provide our customers with excellent service and quality workmanship on every job we do. We maintain a high customer satisfaction level which, in turn, results in a positive work environment and promotes continuous company growth and expansion. H & R Plumbing and Drain Cleaning, Inc is looking for honest, dynamic, customer-oriented individuals who would like to join our rapidly expanding team.
H and R Plumbing and Drain Cleaning, Inc is currently hiring for the following position:
FIELD OPPORTUNITIES
Construction Manager (Plumbing):
Duties:
Manage construction projects. Coordinate plumbing projects from permitting process to final on-budget completion. Analyze and interpret blueprints. Ensure adherence to plans and specifications in full compliance with industry practices, processes, standards, and maintenance protocols. Provide contract management. Oversee submittal processing. Surpervise inspections. Ensure site safety. Assist with material purchasing and quality control. Monitor construction progress and ensure compliance with all plans and specifications. Ensure compliance with all applicable laws, regulations, and permit requirements.
Requirements:
Must have four years of experience as a Construction Manager (Plumber) or as as Plumber.
Apply to:
ATTN: HR
H and R Plumbing and Drain Cleaning, Inc.
4221 Appian Way
El Sobrante, CA 94803