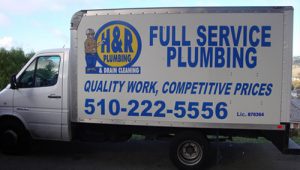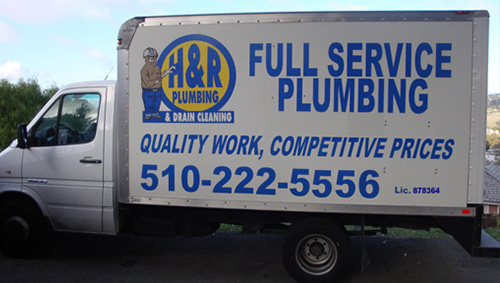 Hello. My name is Horacio Franco, the owner of H & R Plumbing and Drain Cleaning, Inc. We are a family-owned and operated business that proudly serves all of the East Bay area. We currently have a staff of 15 employees, all dedicated to providing you with quality service.
H & R Plumbing and Drain Cleaning, Inc is a full service company that specializes in residential and commercial work. Whether you want to fix a small leak or re-pipe your entire house or business, we will be happy to help you.
Our technicians are clean, courteous, on time, and get the job right the first time. They form a skilled team, and we provide them with health insurance, a vision plan, dental insurance, and a retirement plan. We are proud members of the Better Business Bureau and back up all of our work with a 100% Guarantee.
Due to the quality and timeliness of our work, we have been awarded the status of "Preferred Vendor" for cities such as El Cerrito and Richmond as well as Sanitary Districts such as Contra Costa County Sanitary District, Stege Sanitary District of El Cerrito, and the West County Wastewater District.
For your convenience, we honor major credit cards.
Call us for a Free Estimate or call us if you have any questions about the plumbing in your home or business. We're always happy to hear from you.
Horacio Franco, Owner
H & R Plumbing and Drain Cleaning, Inc